Buy a Logitech Revue for just £79
Turn your old TV into a Smart TV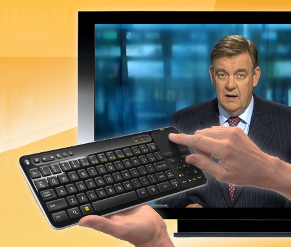 The Logitech Revue is a Google TV set-top-box that turns your ordinary TV into an internet-connected Smart TV. It includes a high-quality wireless keyboard, so you can operate it from the comfort of your sofa.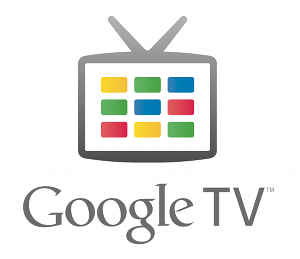 Google TV
Google TV is the software system that runs on the Logitech Revue. See our Google TV page for more information about its many features, which include:


- Web browsing & email on your TV

- Watch online video (Youtube, Vimeo etc.)

- Watch Netflix movies in HD

- Great search tools to help find videos

- 1000s of apps on Google Play

- Watch 50+ channels of iBox TV (subscription reqd)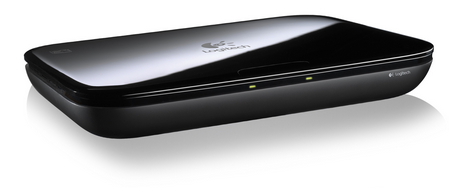 What do you get in the box?
Included in the box you get the Logitech Revue set-top-box, the wireless keyboard and some cables. The set-top-box (shown on the left) is a stylish low-profile unit which takes up very litle space.
Does the Revue work with my Cable TV box?
If you are using an existing set-top-box for cable or satellite TV, you can connect it through the Revue, if it uses HDMI to connect to your TV. This allows you to mix Google TV functions with your regular TV stations.

How do I setup the Logitech Revue?
To get started connect the Revue to your TV with a HDMI cable, connect it to a power socket and turn on the keyboard. On your TV screen, the Revue will lead you through the setup procedure. This will include connecting it to your broadband router, which you can either do using wifi or with a network cable. Also, if you wish, you can connect it to an audio amplifier with an optical cable. More information is available here.
I want to buy a Logitech Revue to watch iBox TV on

You can buy the Revue and signup for iBox Home, altogether in one transaction, using the blue button.
I want to buy a Logitech Revue without an iBox TV subscription
To buy the Revue on its own, you can order it via PayPal, using the green button.
Terms & Conditions of Logitech Revue Purchase:
We can only ship this unit to UK addresses.
Cost of delivery is £5 (only applies if buying without iBox)
Product can be returned, for a full refund, within 14 days of purchase.
Customer is responsible for cost of return postage.
Returns only accepted if item is undamaged, and in original packaging.
Email service@iboxtv.co.uk for RMA number, before returning product.